It worked in Hot Wheels – so why not in N gauge?  No dining car in the consist, though.
I can think of a few club members whose trains would have absolutely no problem doing this!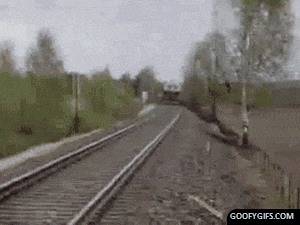 ---
And after the Chinese coal train, Simon sent me this….
Following on from some of the discussion at Wednesday's ESNG Zoom event, see this link for bad track videos.  You might need sea sickness pills…
Even I can't lay track this bad!
Maybe a more serious post next time (if you're lucky.)